Congratz UPA-2 for your anniversary bonaza... 7.50rs Extra per liter of petrol..This time I didn't LOL. I cried...
Well, just think of those aam admi who has to ride 50/100 kms for their living... selling things... .
So you prefer this??
And here are the new rates: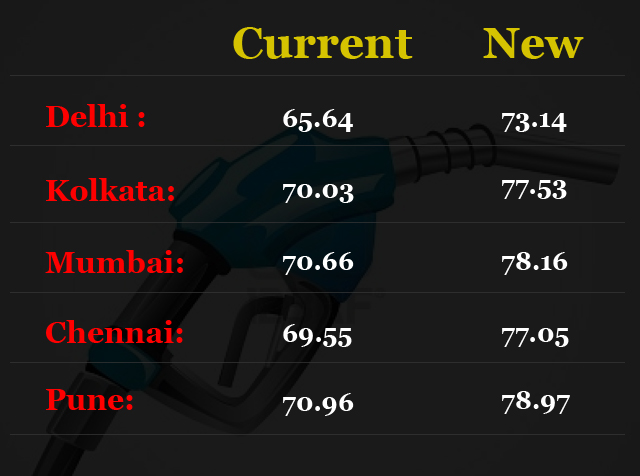 And Bangalore: Unleaded Petrol: ~81.26 Rs/L
So we prefer either Drink or Drive... :P
So enough of jokes..lets become serious.How to counter this petrol Hike.
1. How could Indian Rupee go so damn low?? UPA government has to step down and let us welcome Narendra modi as PM. He has solutions always just like Obama in America.
2. Use public transport and metro ..wherever possible.
3. Prefer walking for smaller distances.. walking is as time worthy as it is waiting in heavy traffic.
4.Ask your company to provide cab facility..shell out some money for your daily up and down for cab.
This are just some suggestions..after all life has to go on..Right?
And the above picture depicts the Greatest Question that can be asked... :P Lol.. again..jokes apart..
And Finally its the Mango man( aam admi ) who faces all these tortures.
So finally we can tell one thing...
Aam admi ka lag gaya waat.... (Common man is screwed)
-Prakhyath Rai N