LOL..... Should there be an award for Maximum Molesting.. Or Maximum Partying Or More?? Suggest some guys... But IPL is really making an International Buzz for Global Problems like Australian Man molesting American women in India :) :)
The Indian Premier League has always been about three Cs - Cash, Cricket and Controversies. Ever since it started in 2008, there has been an abundance of all three. While cash and cricket were the essence, controversies just happened.
Its a pleasure to honor these awards....
1.Best Match Fixing Award:
Stung by Spot-fixing claims:
A TV channel carried out a sting operation that purportedly caught players on tape taking bribes to spot-fix. The BCCI immediately sprang into action and banned five players - Shalabh Srivatava, TP Sudhindra, Abhinav Bali, Mohnish Mishra, Amit Yadav - from all forms of cricket pending an inquiry for which a committee has been set up that will submit its report in 15 days. The sting operation also allegedly revealed that players were ready to negotiate outside the IPL system and the franchises are allegedly ready to pay extra money under the table.
2.Best Molester Award:
Luke Pomersbach arrested for allegedly molesting a US woman:
This Australian middle-order batsman made his IPL debut for Kings XI Punjab. But in 2011, he was bought by the Royal Challengers Bangalore for $50,000. In IPL 5, he has made headlines not for his cricketing skills but for his arrest by the Delhi Police for molesting a US woman of Indian origin.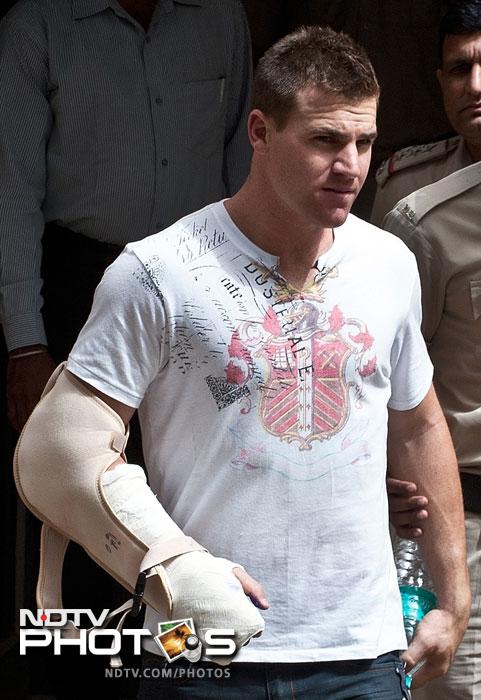 3.Best Trouble Maker award: (heard Akon's trouble maker song... ?? )
SRK scuffle at Wankhede:
Bollywood superstar Shah Rukh Khan has been handed a five-year ban from entering the Wankhede Stadium by the Maharashtra Cricket Association. The association has charged him with voluntarily hurt and criminal intimidation of stadium staff during an argument on Wednesday night after a Kolkata Knight Riders and Mumbai Indians match. The MCA alleged that Shah Rukh was drunk.
The actor admits he used abusive language but says he was provoked by security personnel pushing and touching his children and their friends. He has also denied that he was drunk and instead has countered that he was bullied by the MCA officials who he says were high-handed.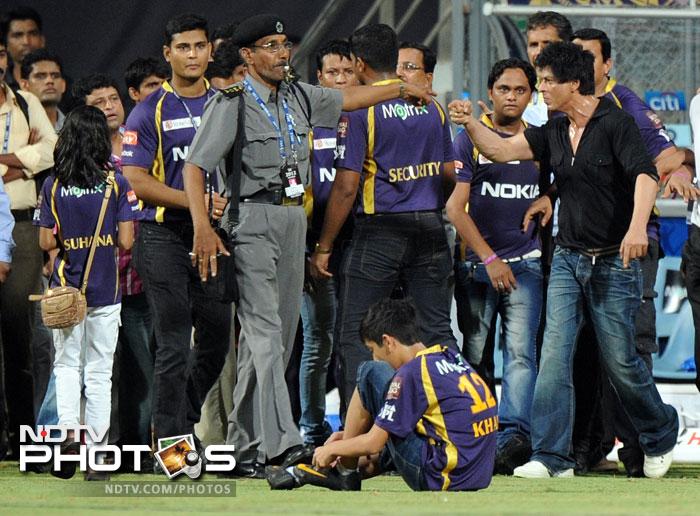 4.Best Terminated Team Award:
Termination of Kochi team:
Kochi Tuskers Kerala team had a tumultuous start and a tormented end in the IPL. After a controversial entry into the cash-rich T20 league, that also saw cabinet minister Shashi Tharoor vacate his post, the Kochi team failed to sustain. Its contract was terminated in September by the BCCI for breaching its terms of agreement. The trigger for the decision was the franchise's inability to furnish a new bank guarantee for 2011.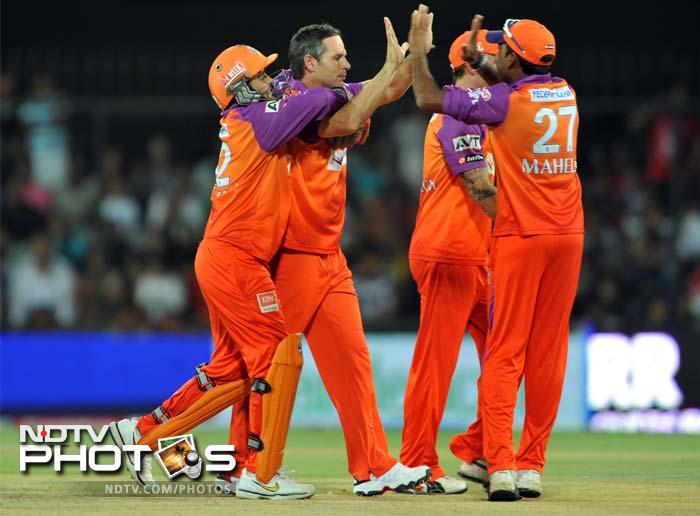 5.Best Clash Award:
Shane Warne vs Sanjay Dixit:
Last year Shane Warne was involved in a public spat with Sanjay Dixit, President of Rajasthan Cricket Association. He abused Dixit after his team's loss against Bangalore in Jaipur. Reason: Pitch used for that game, and the previous one against Chennai Super Kings, was different from the one Warne's team had enjoyed a strong home advantage on. He was fined $50,000. (Photo courtesy: Mid-Day.com)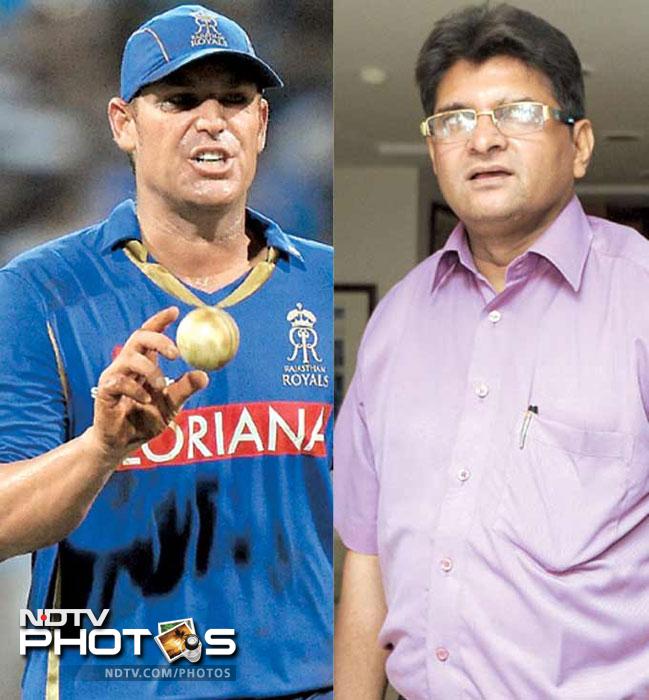 6.Best 'Celebrity to be dumped' Award
KKR Dump Dada, infuriate Kolkata:
When Kolkata Knight Riders left out Sourav Ganguly after the third season, the City of Joy was enraged. And though in the last two years, Kolkata has accepted to have a team without its Prince, they were critical of Shah Rukh when Dada was given a cold shoulder.
SRK had recently expressed his annoyance at being compared with the left-hander constantly.
7.Best Sack Award:
Sacking of Lalit Modi:
Minutes before the presentation ceremony of the 2010 IPL final, Lalit Modi, who conceived the idea of this tournament and made it a huge success, was sacked as the IPL commissioner for alleged misappropriation of funds. A legal case was filed against him. The former IPL boss is currently in London.
8.Best Latecomer Award:
Ravindra Jadeja banned:
Ravindra Jadeja was the biggest buy of this season with $2 million. But he was banned from playing in the IPL 2010 for trying to negotiate a contract with another franchise and in turn delaying the signing of his contract with Rajasthan Royals.
9.Best 'Fuck Off 'Award:
When Modi showed Hirwani the door:
Narendra Hirwani, the Central Zone representative and former Test player, was reportedly asked to leave the VIP enclosure at Brabourne Stadium by Commissioner Lalit Modi. Modi later tried to downplay the incident. "It was a misunderstanding concerning accreditation. Hirwani didn't have the ticket for the seat he was occupying," he said. (Photo courtesy: Mid-Day.com)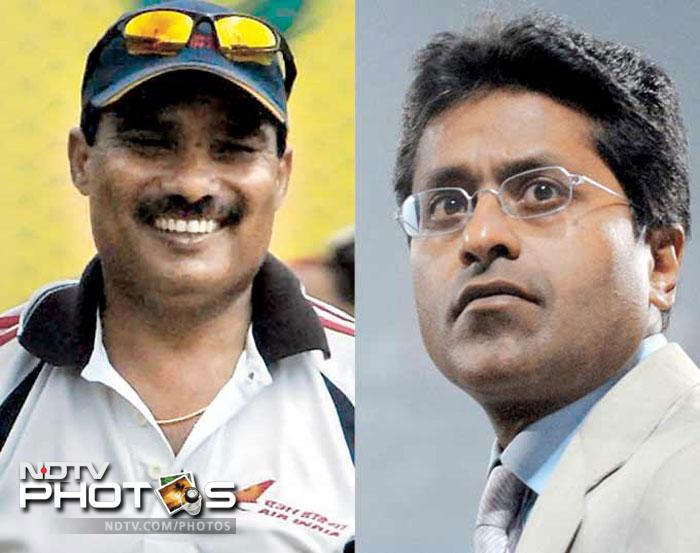 10.Best Slap Award:
Harbhajan slaps Sreesanth:
It happened in the very first season of the IPL and perhaps was the first controversy of this tournament. In April 2008 at Mohali, after a match between Mumbai Indians skipper Harbhajan Singh slapped Kings XI Punjab pacer Sreesanth.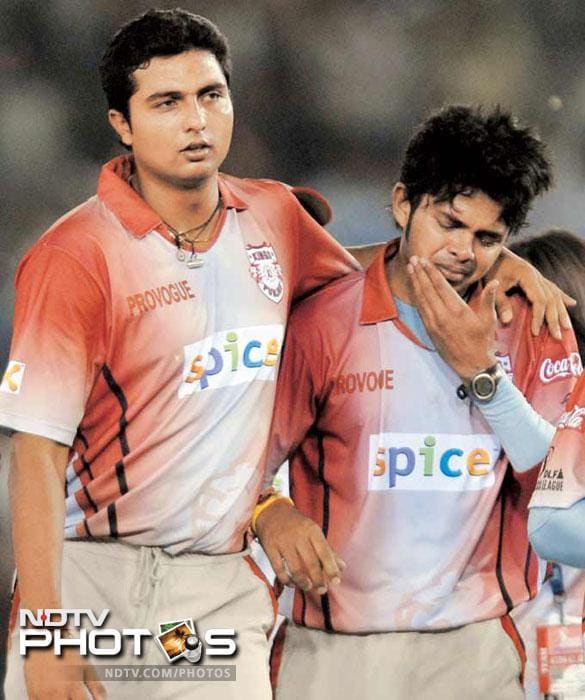 Last one was.....LOL.. just cannot write more.. :P
And now mora and More problems just in....
Some drugs too involved ....
"Two Indian Premier League cricketers were suspected to be among the nearly 100 detained by the Mumbai police during a drug bust on Sunday evening. .... "
Keep it coming people...we have still more than a week left... Will give you more awards..
- Prakhyath Rai N (Blog Admin)