On June 4, Bollywood woke up to the distressing news of 25-year-old actress Jiah Khan's death. She allegedly committed suicide by hanging herself at her Juhu residence in Sagar Sangeet late on Monday night. The actress had shifted from London to Mumbai with her mother Rabiya Khan, hoping to make a career in films
This 'yet again' highlights the pressure, frustration and despair that come as a part and parcel of the glamour life. What starts with starry-eyed glitz ends up to hopelessness which several celebrities have succumbed to: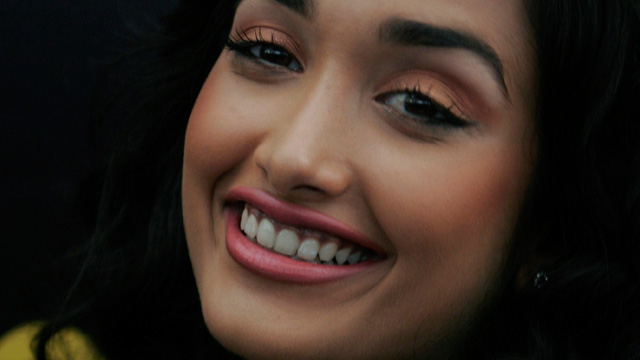 Glam Girls who committed suicide:
Monal: died on April 14, 2002
The actress, sister of South star Simran, was found hanging in her room in Chennai. The reason was reportedly a heartbreak.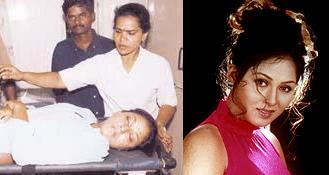 Nafisa Joseph: died on July 29, 2004
The model, VJ and Miss India Universe 1997 hanged herself in her Mumbai flat. She apparently took the step because her marriage was called off.
Kuljeet Randhawa: died on feb 8, 2006
The actress-model hanged herself at her apartment in Juhu. In the suicide note, she said that she was ending her life as she was unable to cope with life's pressures.
Viveka Babajee: died on june 25 2010
The Mauritian model-actress was found hanging from the ceiling fan in her apartment in Mumbai. She apparently committed suicide due to depression.
In 1962, legendary Hollywood star Marilyn Monroe was found dead in her home.
South sex-symbol Silk Smitha was found dead on the morning of September 23 in her home in Saligramam near Chennai
The tragic end of the 19-year old Divya Bharti, who had fallen from the window of her fifth floor apartment around midnight on 5th April, 1993 still stays as one of the most shocking deaths ever.
Well thats Nishabd
And the worst is a twelve-year-old boy has allegedly committed suicide by hanging himself from a ceiling hook in Sriganganagar city with family members claiming he was apparently upset over actress Jiah Khan's death.
Never know how true is this incident.
For all these this is what I have to state through my facebook. Believe me ,Suicide is never an option.

Suicide

is a permanent solution for a temporary problem. You are so very beautiful, and so is life. You have so much to live for. Someone will miss you. Stay.
Some of the best advices related to stress can be found here- Click link