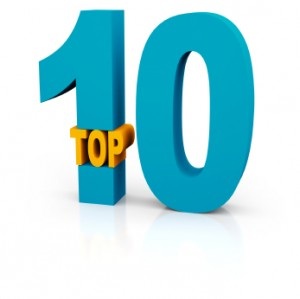 WATCHES........Prakz Collections
Project Reveal Black Stealth Wrist Watch
Sporting a design that's both minimalist and decidedly stealthy in feel, the Project Reveal Black Stealth Wrist Watch designed by computer graphics pioneer Daniel Will-Harris is ideally suited to those looking for a modern wrist watch that's striking but beautifully understated, and positively oozes a sense of mystique.
Minimalist Abacus Hands Free Ball Watch
Wrist watches really don't get any more minimalist than the Abacus Hands Free Ball Watch which is an entirely hands free affair, relying instead on a single metal ball to convey the time thanks to the use of a concealed magnet. Not a watch for those who cannot live without knowing the exact time but ideally suited to those seeking a stylish watch that offers a rather more casual relationship with time telling.
LED Lightmare Wrist Watch
Offering an abstracted method of time telling that manages to be striking without being overly crass, the stainless steel LED Lightmare Wrist Watch uses a series of LEDs to convey the time and, just to make this watch that bit cooler, the LEDs only show on a button press for a duration of five seconds before switching off to leave an entirely blank face.
Tiwe OLED Wrist Watch
Arguably we ought not to have featured this particular watch here on account of it being a concept work but the Tiwe OLED Wrist Watch is such a cool concept that it would have been a crime to have left it out. Sporting an OLED screen the Tiwe displays a series of dots that drift randomly across the screen until the watch is either shaken or the screen is tapped at which point the dots assemble to display a representation of hands to show the time before floating away again, back into chaos. Very cool.
Issey Miyake OVO Wrist Watch
What can we say about Issey Miyake's quite remarkable OVO Wrist Watch? A watch of extreme modernist beauty, the OVO is arguably one of (if not the) most striking wrist watches we've ever come across or are ever likely to come across. A masterpiece of watch design from the Japanese master of all things cool.
Icon Wrist Watch
Designed in homage to blocky 8-bit style computer graphics of yesteryear, the Icon Wrist Watch offers a decidedly modern take on retro analogue time pieces and its highly distinctive, beautifully understated, design is sure to appeal to retro gamers as well as those looking for an analogue watch that undoubtedly stands out from the crowd.
Equilibrium Wrist Watch
Inspired by aircraft instrumentation, in particular an aircraft's artificial horizon instrument, the Equilibrium Wrist Watch is a purely analogue affair designed by Daniel Will-Harris that offers a 'sense of perspective to an ever-shifting horizon'.
Matrix M6001 LCD Wrist Watch
A deliciously retro inspired LCD wrist watch, the Matrix M6001 LCD Wrist Watch manages to ooze yesteryear appeal whilst offering highly original and distinctive styling – which is not an easy feat. Managing to be both understated and yet gloriously glam, though we're not quite sure how this has been accomplished, the Matrix M6001 is, beyond all doubt, a retro fuelled masterpiece (a slimline version of which we have also featured in the of form of the
M0001
).
Life Evolution Design L69 Time Module LED Wrist Watch
Digital watches really don't come much more retro than Life Evolution Design's L69 Time Module LED Wrist Watch which looks like some sort of communication device from some 70's sci-fi flick – and, as far as standard wrist watches go, trust us, it's fairly substantial timepiece.
EleeNo Eye Test Wrist Watch
Purportedly based on the eye test required as part of gaining your Japanese driving license, the EleeNo Eye Test Wrist Watch offers time telling abstraction without requiring a degree in code breaking in order to read it (unlike a few of the watches we've featured previously on TFTS, but which have not made this list). Offering bold design whilst managing to remain fairly understated the EleeNo Eye Test Wrist Watch is beautifully subdued yet overtly striking
want to check top 10 expensive cars????
click here....
www.prakhyathrais.blogspot.com